DEEP VEIN THROMBOSIS (DVT) & PULMONARY EMBOLISM (PE)
DVT & PE BLOOD CLOTS: WHAT THEY ARE & THE LINK BETWEEN THEM
Learn why DVT and PE happen, how they are connected, and some of the ways they can be treated.
FUTURE DVT & PE BLOOD CLOTS: RISK FACTORS
Learn why certain people have an increased risk for future DVT or PE blood clots, and what options there are to help reduce that risk.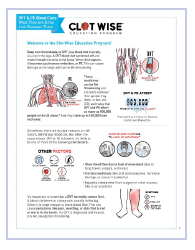 DVT & PE Blood Clots: What They Are & the Link Between Them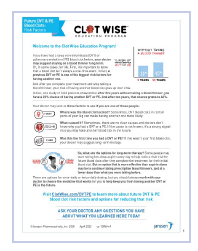 Future DVT & PE Blood Clots: Risk Factors
WHAT HAPPENED?
Learn what DVT and PE are and what your healthcare professionals may be doing to help you.
GETTING READY TO GO HOME
Watch a video on simple tasks you can do before you leave the hospital to keep your treatment on track.
NOW WHAT?
Learn more about ongoing treatment —including what you should do and what not to do.
HOW ARE YOU DOING?
Watch a video on things to keep in mind to help lower the risk of another DVT or PE.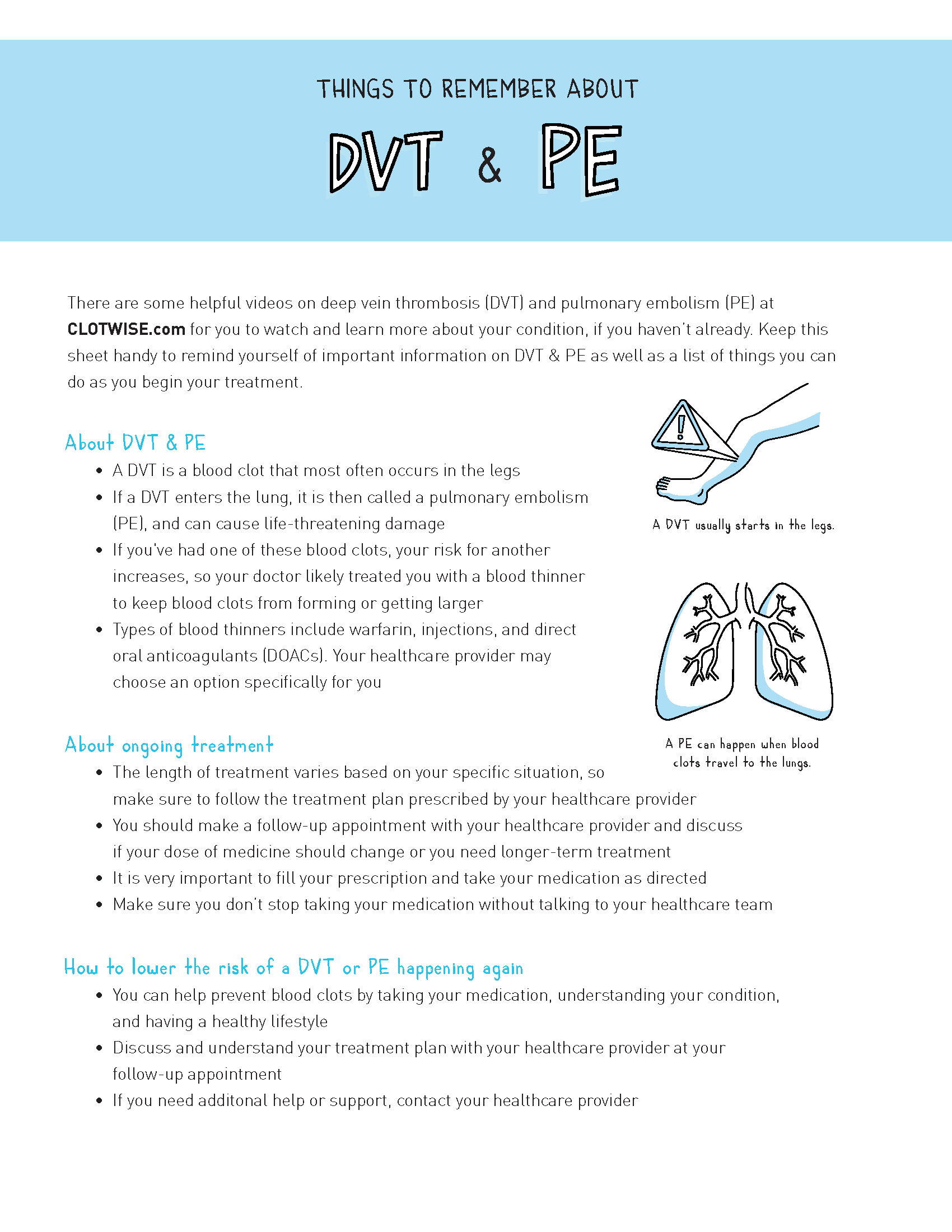 Things to Remember about DVT/PE Video Summary and Patient Leave Behind