UNDERSTANDING
AFIB & STROKE

Learn about atrial fibrillation

(AFib), including what causes it, why there is a risk for stroke, and the different ways it can be treated.
INCREASING AFIB STROKE RISK & THE CHA2DS2-VASc SCORE
Learn why AFib-related stroke risk can increase over time even if your AFib is being treated and you feel fine, and about a tool called the CHA2DS2-VASc score that can be used to help understand your own risk.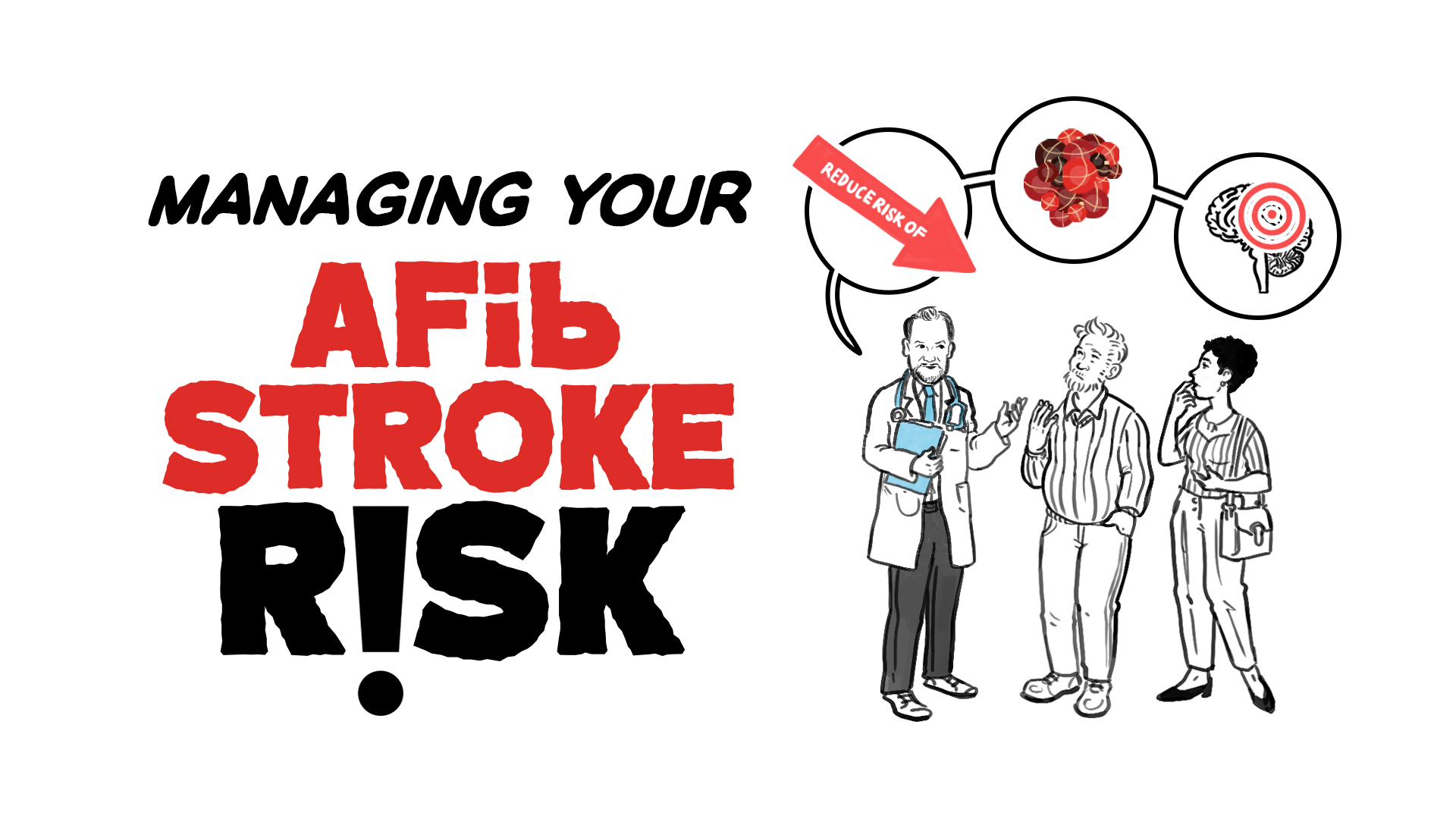 MANAGING YOUR AFIB STROKE RISK*
Watch a video about a treatment option that can help reduce your risk for an
AFib-related stroke.
*This video contains information about a prescription product.
GO NOW