PAD & BLOOD CLOTS
Learn how common peripheral artery disease (PAD) is, why there is an underlying risk for blood clots, and why aspirin alone may not be enough.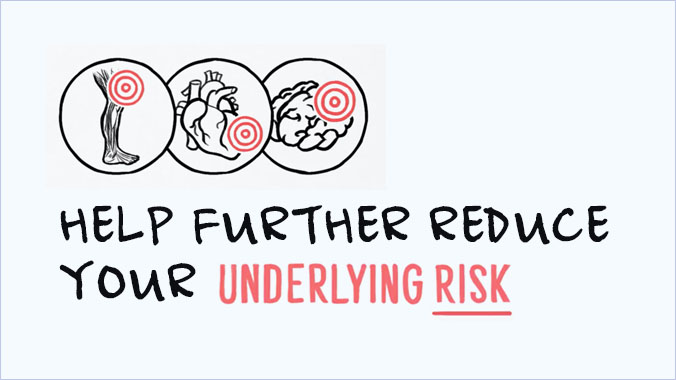 PAD: MANAGING YOUR UNDERLYING RISK*
Watch a video about a treatment option for people with chronic PAD that can help further reduce the risk of cardiovascular events.
*This video contains information about a prescription product.
GO NOW